Click on the image to enlarge it to full-screen display in panorama viewer.

Ebenalp is located in the northern end of the Alpstein mountains, at an altitude of 1644m on a ridge that extends from the summit of Säntis over the peak Schäfler. Ebenalp is easily accessible by cable car from Wasserauen.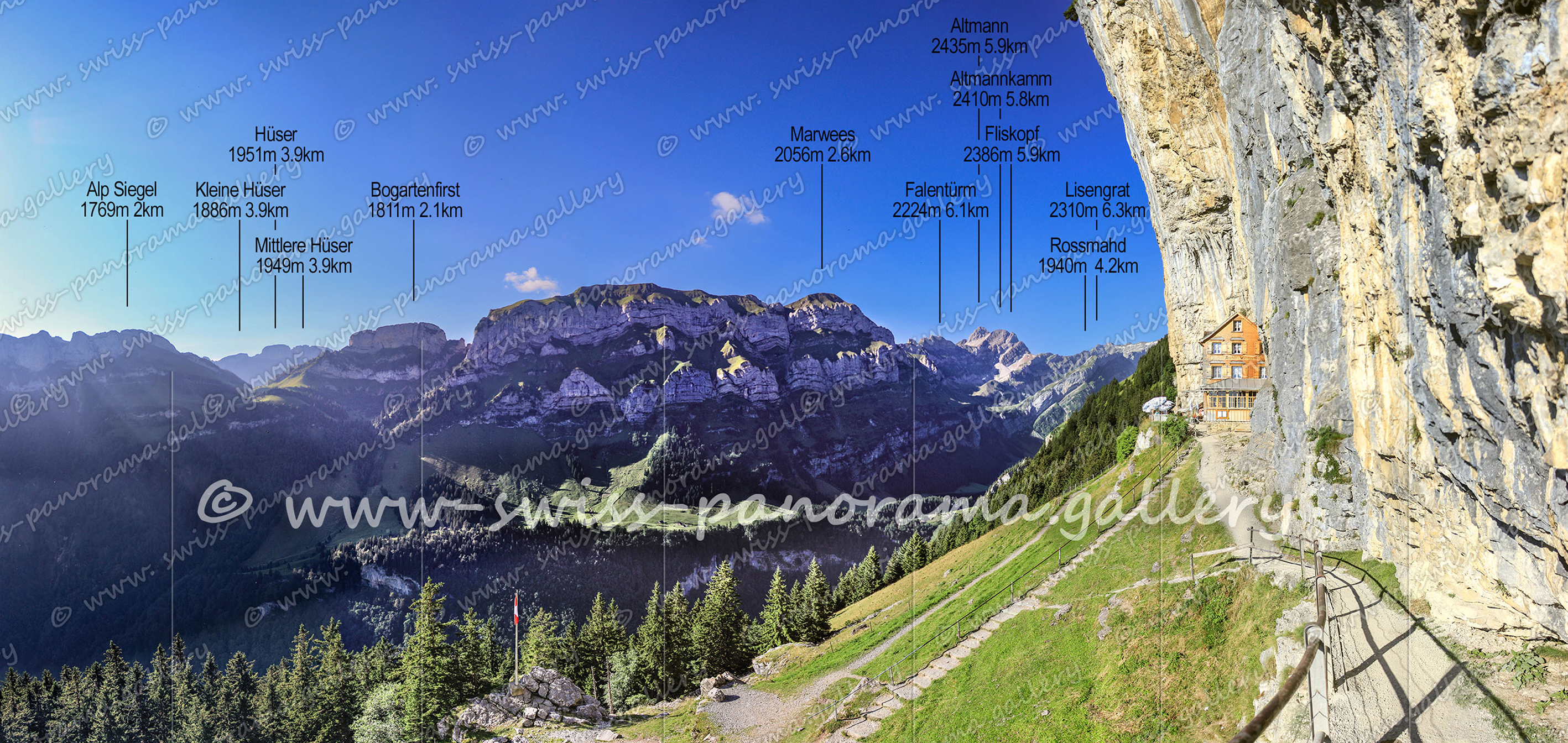 The Äscher mountain guest house was built in 1846 in one of the caves of the Wildkirchli below Ebenalp. The location of the building under the overhanging rock face, fascinates the visitors. The present building was erected in the year 1860 in place of a rock shelter for eremitical monks. The building is a listed monument. FFrom here the trail continues (mostly through the forest) steeply and somewhat arduously down to the Seealpsee. Good shoes are required and it is recommended that children are roped up. It should be noted, there are always people who have fatal accidents on this path.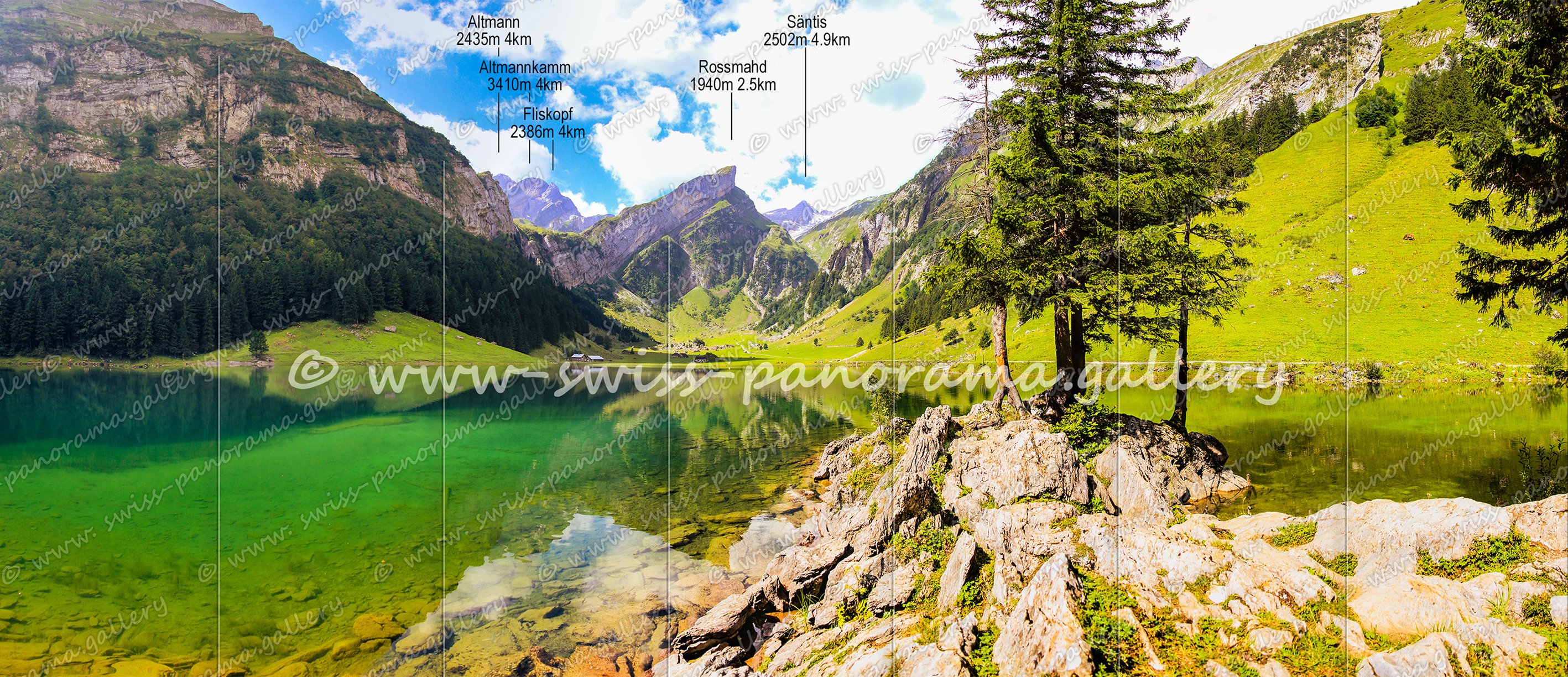 The Seealpsee is located at an altitude of 1143 meters, has an area of 13.6 hectares and is only 15 meters deep. It lies between lush alpine meadows that nestle on the slopes of the surrounding mountains. The Säntis, and other peaks are reflected on the blue-green water surface.