Black ice on the lakes of the Upper Engadine


It is a natural phenomenon that only happens very rarely. If there is no snowfall during the time when the Upper Engadine lakes freeze over, the surface becomes blank ice. It should be pointed out here that stepping on the ice or skating on the lake is always at your own risk.



The picture shows a panoramic view of about 200 degrees from the center of the black frozen Lake Sils.
The dominant mountain in the center of the picture is Piz Lagrev (3164m) on the north side of Lake Sils.

A view over the Lake Silvaplana towards Piz Corvatsch (3303m).
Due to the gradual freezing of the lake, this road made of ice was created across the lake.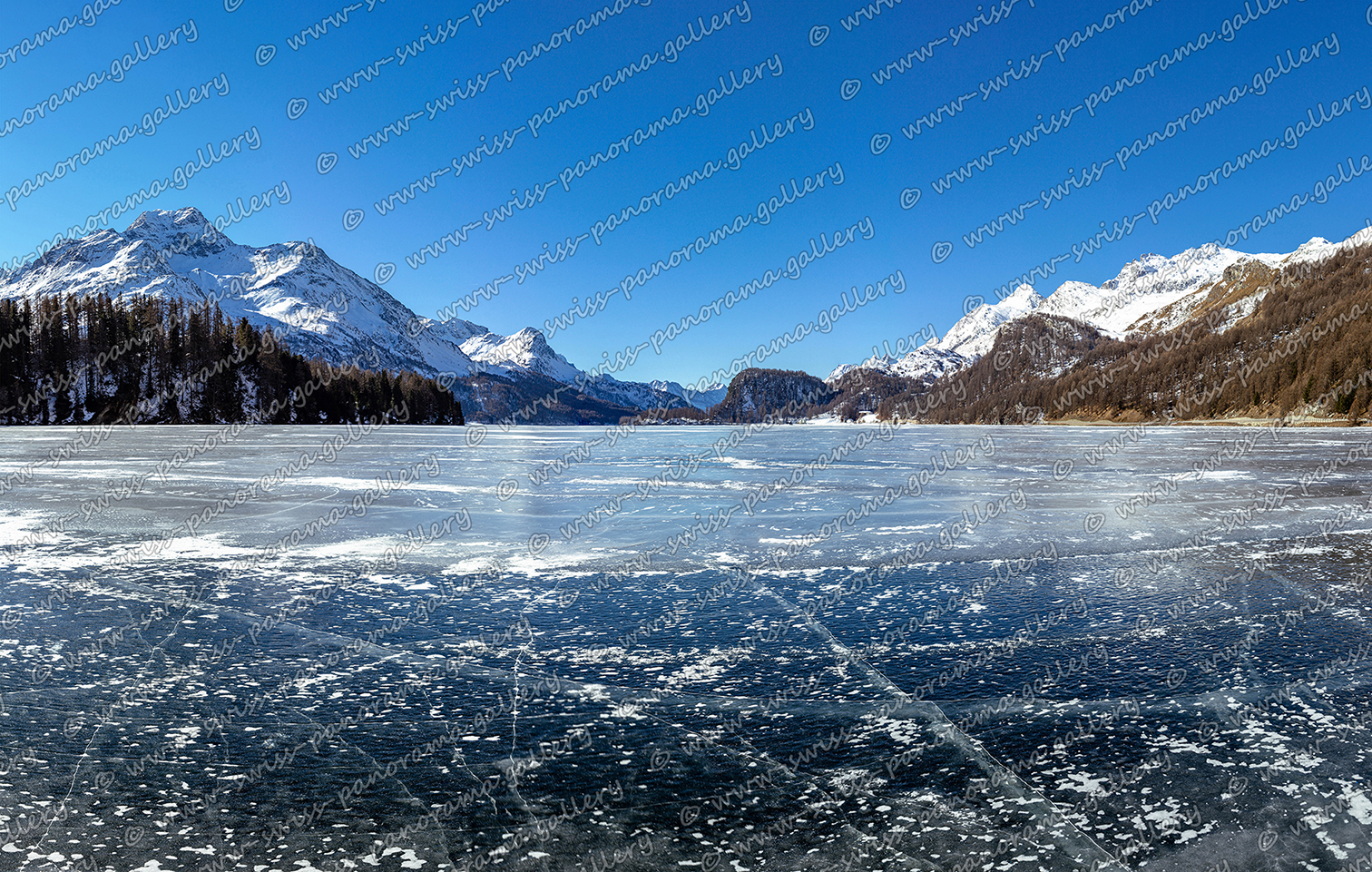 Lake Sils
The picture shows an almost 360 degree panoramic view of the Lake Sils shortly after the sun went down.
Castle Crap da Sass at Lake Silvaplana.
The neo-Romantic castle residence on the shores of Lake Silvaplana was built in 1906 by the German general Count von der Lippe. It is one of the most important examples of late historical architecture in Graubünden. The castle is privately owned and is not open to the public.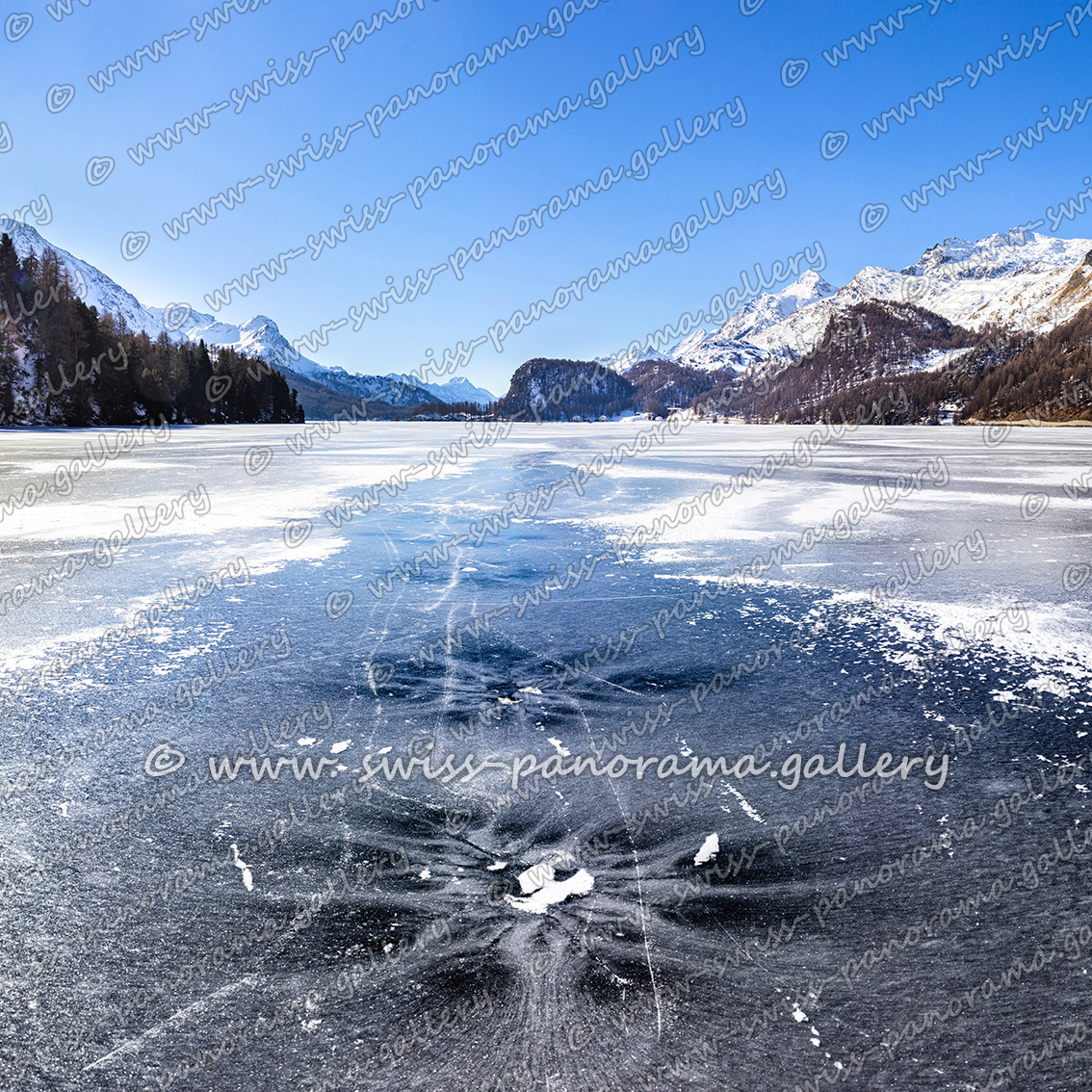 Nature created a row of black stars on the frozen Lake Sils with a diameter of up to 3 meters.
If anyone knows how this came about, please send me a message. Thank you.